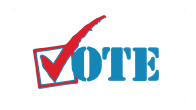 Michael LaPierre for U.S. House of Representatives
My name is Michael J. LaPierre and I am running for the U.S. House of Representatives in District 4 (Greenville and Spartanburg Counties) against incumbent, William Timmons. I am running on a RECLAIMING AMERICA platform to bring our country back to its founding principles where our Constitution is the solid foundation on which our rule of law is established; where our three branches of government are the balancing aids for those who seek unbridled and unlimited power; and where our Creator is acknowledged as grantor of our individual freedoms as expressed in the Bill of Rights. I hope you will take the time to learn about my key issues and platform (button link at the bottom of the page) and how I think we can maintain those freedoms and honor the great system that is our Constitutional Republic.
"It cannot be emphasized too strongly or too often that this great nation was founded, not by religionists, but by Christians; not on religion, but on the Gospel of Jesus Christ. For this very reason peoples of other faiths have been afforded asylum, prosperity, and freedom of worship here."
~Patrick Henry
Watch Mike on "Winning the Battle of Ideas"