Boiling the Campaign Down - VOTE Mike LaPierre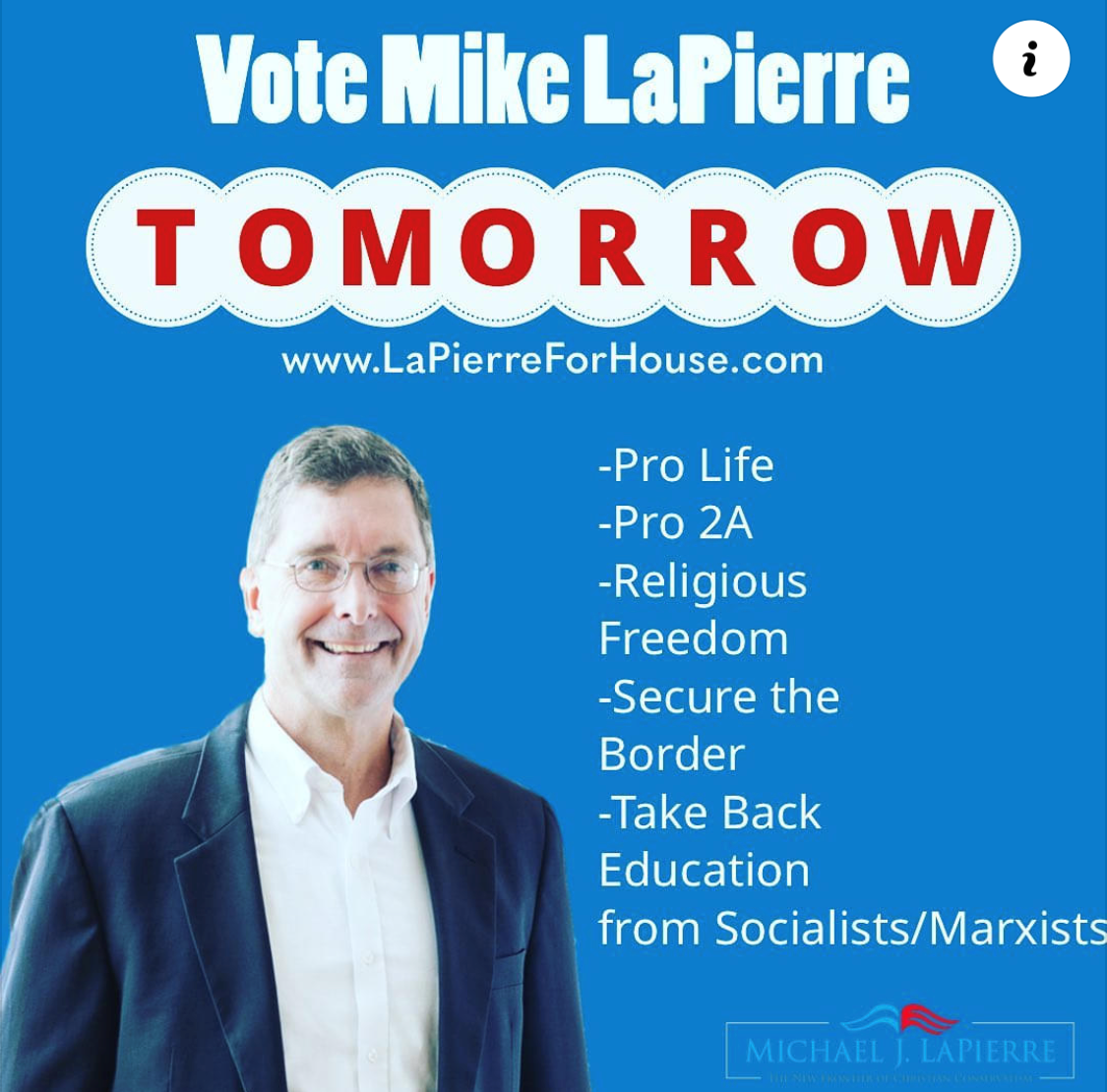 TALE OF THE TAPE:
Mike LaPierre is a born-again Christian, conservative Republican, running as a citizen representative for the U.S. House. He believes that not being obligated to the "establishment" will give him a distinct advantage for making decisions that are in the best interest of our district, state, and country, without ties to special interest groups.
Mike has a well-rounded resume with the credentials necessary to be an effective leader in Congress to include: Business Executive, Ivy League Graduate (Double-Major at Brown University), professional baseball player (minor leagues), Clemson MBA with 4.0 GPA Honors, Bob Jones University (Continuing Education), Founder and President of Christian Leadership Worldview, and other executive nonprofit opportunities. He has been married for almost 38 years with 3 adult children and 4 grandchildren.
Candidate LaPierre promises to legislate from a Christian leadership worldview perspective using biblical principles as his guide for responsible, rational, and logical decision-making.
He believes in a hierarchy of authority that starts with a Creator-God.
1. God's Natural Law – From which our inalienable rights are derived
2. The Constitution – The written law of the land
3. Common Law – Which comes from English Common Law which also comes primary from the Bible (85-90%)
4. Man-Made Statues – Laws that helps keep us organized and move society forward, we pray!
Please vote MIKE LAPIERRE for Congress in South Carolina District 4 – Greenville and Spartanburg Counties