On the Record #35 - CASINO TIES Go Deep for Congressman Timmons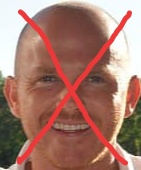 CASINO TIES Go Deep for Congressman Timmons
Congressional candidate Mike LaPierre has been trading emails with a reporter who works with the Post and Courier to help uncover deep casino, gambling, and "gaming" ties for William Richardson Timmons IV. These ties go up and down the corridors of Congress and are reaching into the hearts and souls of South Carolinians.

1. Why would William Timmons co-sponsor a bill with Marxist-Socialist leaning JAMES CLYBURN (H.R. 8255) to allow a SC Indian Tribe (Catawba Nation) with ancestral lands in NC, the right to establishing casino, gaming, and gambling operations? CLICK ON LINK!
https://www.casinolifemagazine.com/news/catawba-nation-thanks-us-house-representatives-overwhelming-support-catawba-indian-nation-lands
2. Why would Team Timmons accept money from a "SC-based GOP mega-donor with shady past and ties to Burr, Tillis is behind controversial Catawba casino | NC Policy Watch?" Schumer and Lindsey Graham have received donations to their campaigns as well! CLICK ON LINK!
https://ncpolicywatch.com/2020/10/23/sc-based-gop-mega-donor-with-shady-past-and-ties-to-burr-tillis-is-behind-controversial-catawba-casino/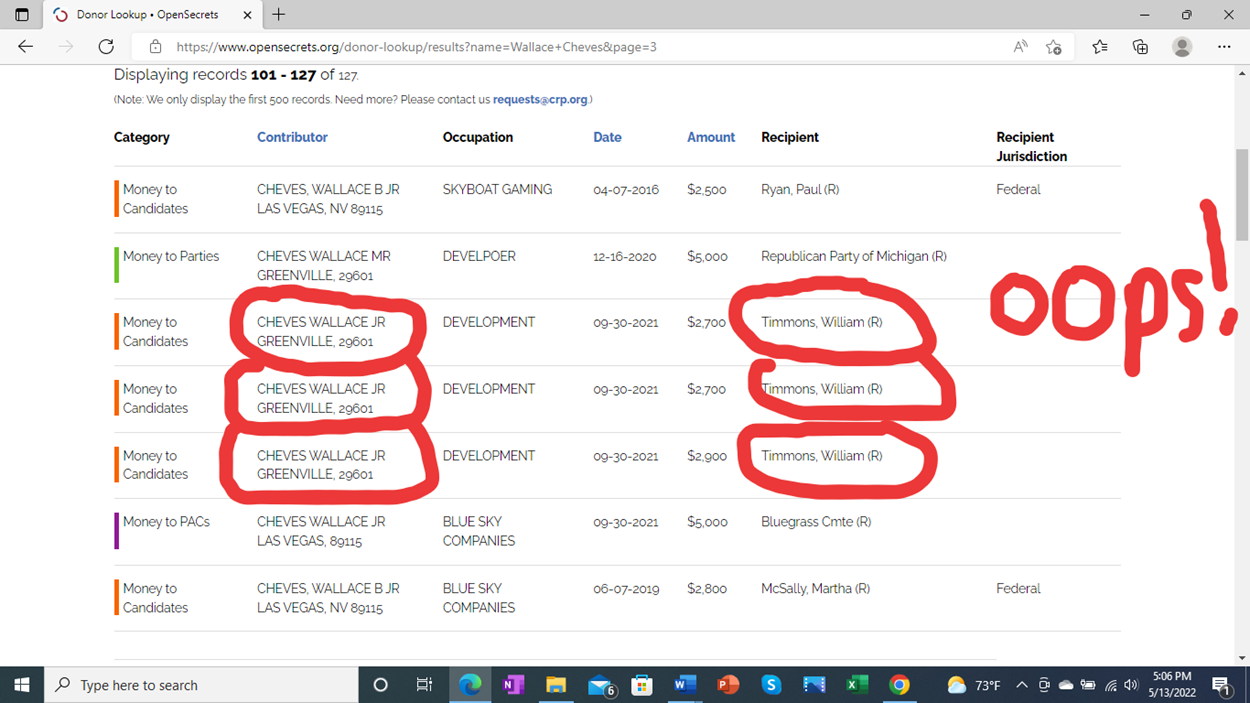 Team Timmons has accepted multiple sums of money to his PAC from casino investor (Wallace Cheves) who is a chief financier and a driving force behind the casino, gambling, and gaming initiatives in Kings Mountain, North Carolina. The following article suggests that various Timmons' political organizations have accepted $35,000. CLICK ON LINK!
https://www.thestandardsc.org/the-standardsc/catawba-indian-tribe-casino-gambling-sc-politicians/
3. Why would William Timmons accept campaign contributions from 3 Indian Tribes (individuals) with direct ties to organized casinos, gambling, and other gaming instruments who do NOT share our South Carolina or Republican Party platform values?
"…the Turtle Mountain Chippewa voters were unanimous in banning hydraulic fracturing (fracking) to exploit oil reserves; they were the first tribe to do so out of concern for adverse environment effects of this practice."
OPEN SECRETS. COM
4. Why would William Timmons hire a former professional poker player as his Chief of Staff? Moutray McLaren.
https://www.washingtonexaminer.com/the-poker-pro-who-took-his-cards-to-capitol-hill
5. Why would William Timmons tell us on congressional letterhead that he supports South Carolina values relating to casinos and gaming and then act in a manner that undermines the trust of the District-4 constituents?
"As you know, most forms of gambling are illegal in South Carolina. Games of chance have historically been regulated at the state level in our country, and I intend to continue to support that tradition. I strongly support our state's ability to write and pass legislation that reflects our own values, just like those that oppose gaming. That is – after all – fundamental to the concept of Federalism in our country."
6. It appears that Chuck Schumer and William Timmons' LONG TIME MENTOR Lindsey Graham are in on the pay to play scheme as well.
https://www.indigenouswire.com/p/catawba-nation-defends-chuck-schumers
QUESTIONS THAT MUST BE ANSWERED.
6. Does Timmons have personal investment holdings in any casino operations? How about the King's Mountain casino operation?
7. Does Congressman Timmons frequent casino operations in his spare time and curry the favor of the gaming underworld while on the taxpayer's time? What will the details of his schedule tell us under a FOIA request?
8. Was H.R. 8255 a quid pro quo (pay to play) scheme by Congressman Timmons?
9. Is all this legal? Is all this in the best interests of the constituents of District-4?
10. Couldn't Congressman Timmons have been spent his TIME in a much more productive way? A CASINO BILL? REALLY?